✅ Free Shipping Worldwide
✅ 30 Days Money Back Guarantee
✅ Quality 100% Guaranteed
LED Galaxy Starry Night Light Projector
➡ ✨Transform Your Room Into A REAL GALAXY!!✨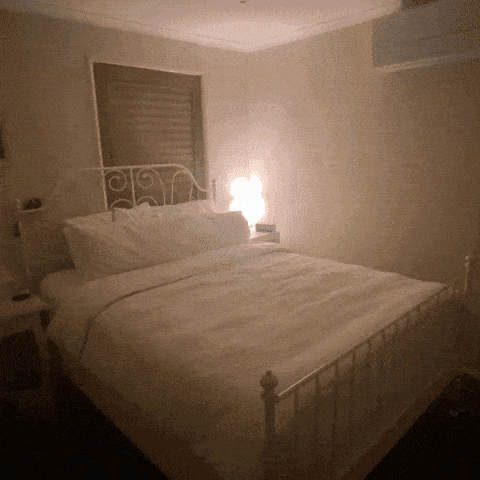 ➡ Deep space. The Cosmos. The Ocean of Emptiness. Regardless of what you call our universe of stars and planets, it's difficult to deny how fascinating and beautiful the vast blackness really is.
➡ Studies show lights such that mimic stars and galaxy's help reduce stress and anxiety.
➡ This Galaxy Light Projector projects a realistic starry night sky onto the walls and ceiling.
➡ It's your own personal galaxy! With this galaxy night light projector, you can enjoy lying under the stars watching the vividly colored, celestial show as they twinkle and swirl around the room.
➡ So close you'll want to reach out and touch them! Sound-activation will make a flashing light to change patterns with the beat of the music. Whether you looking to improve your sleep or looking to have a sparkling party at night, THIS is for you!
EASY TO USE ANYWHERE:
✅ Our Galaxy Projector can turn any room into a galaxy within seconds.
✅ Just plug it in, turn it on, and instantly transform your room into a breathtaking, relaxing environment.
✅ The simple button controls make it easy to cycle through light effects, adjust brightness, and start/stop.
THREE BRIGHTNESS LEVELS:
✅ Whether you're looking for a gentle night light or some interesting party lighting for a big room, the Galaxy Projector is a smart choice.
✅ With three brightness levels that you can customize depending on how much light you need, you'll surely have a setting for every occasion with this Galaxy Projector!
10 FANTASTIC LIGHTING MODES:
✅ The starlight can project a realistic starry night sky onto the walls and ceiling.
✅ 10 soothing color options (blue, red, green, white, etc.) can project solid or multicolored ocean wave lighting effects.
✅ Ocean wave and starlight can be played individually or in combination, and will create up to 21 lighting modes, feel like swimming into the underworld of the sea, or wandering through the star, such a dreamy and wonderful experience.
PERFECT FOR:
Bedrooms
Holiday decorations
Parties
Creating a romantic or fun atmosphere
Meditation and stress relief
Help with sleep
BLUETOOTH SPEAKER INCLUDED:
✅ Why stop at a breathtaking light display when you can have a full-blown light show?
✅ This Galaxy Projector can connect to your smartphone via Bluetooth and is fitted with speakers so you can play and enjoy pleasurable, romantic, relaxing, cozy, music while enjoying the beauty of the in house starry sky.
✅ You can also play music via a card reader slot or insert a U disk on the side of the Galaxy Projector.
LIGHTS DANCE WITH MUSIC:
✅ With unique sound activated flicker mode, can make the light flashing frequency to follow the frequency of sound constantly changing, the lights flicker and change patterns with the beat of the music.
REMOTE CONTROL:
✅ You no longer have to worry about getting out of bed or sofa to turn on/off the night light, the remote also can control the star projector light, colorful Lights, adjust brightness, freely turn on/off the lamp, change lighting mode, music songs.
AUTOMATED CONTROLLED TIMER:
✅ The galaxy star projector light has a built-in 1H, 2H, auto-off timer, the night light projector will automatically shut off after the preset time.
✅ And of course, the timer can be canceled to stay on all night long.
✅ It can create a warm and quiet sleep environment to help you or your children and babies. (the timer can also be controlled from the remote.)
SPECIFICATIONS:
Power Supply: USB DC 5V / 2000mA
Operations: 8 buttons & Remote Control
Projection Coverage: 161-538 ft² (15-50㎡)
Music Formats Support: Bluetooth, USB, Card, U disk
Green laser: 532nm <1mw Class Ⅱ
PACKAGE INCLUDES:
1 x Starry light projector
1 x Wireless remote
1 x USB cable
1 x User manual